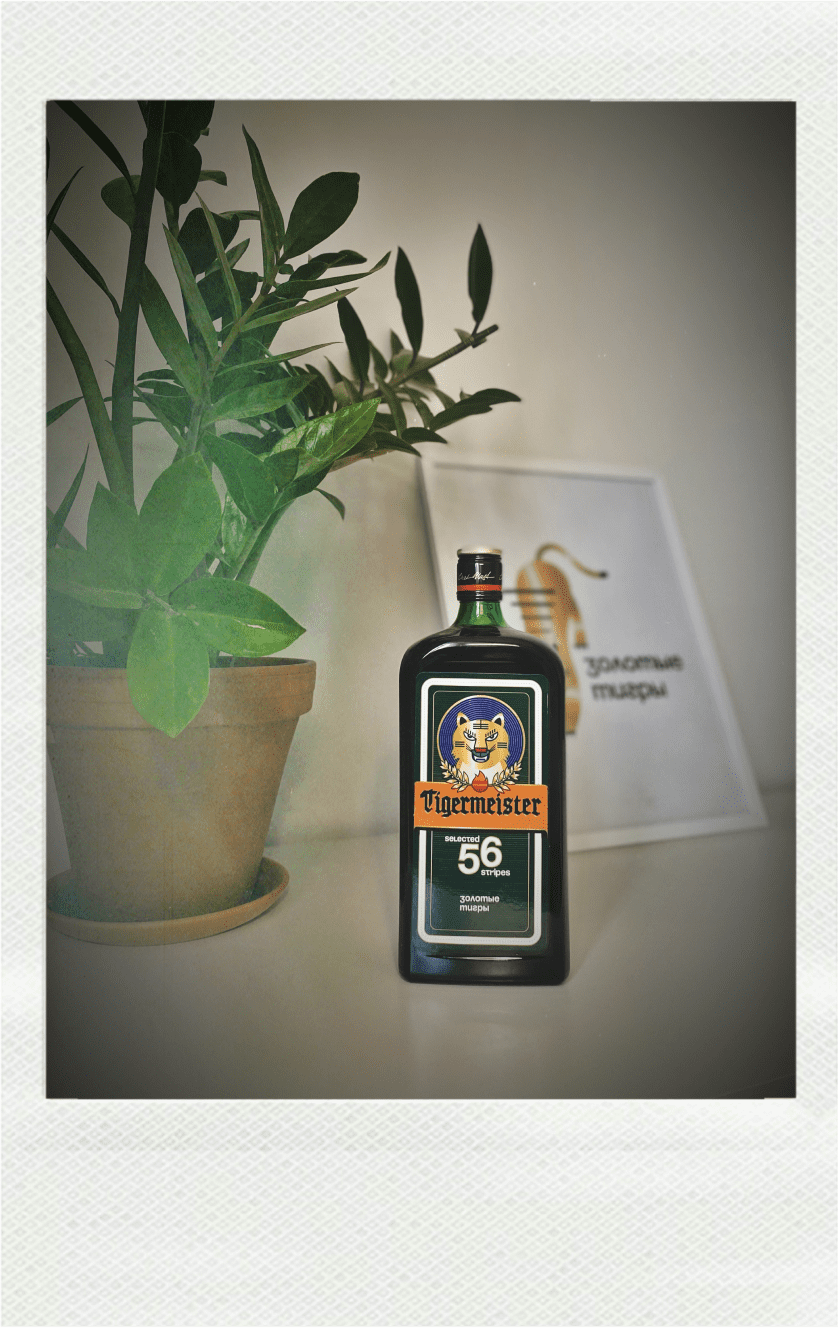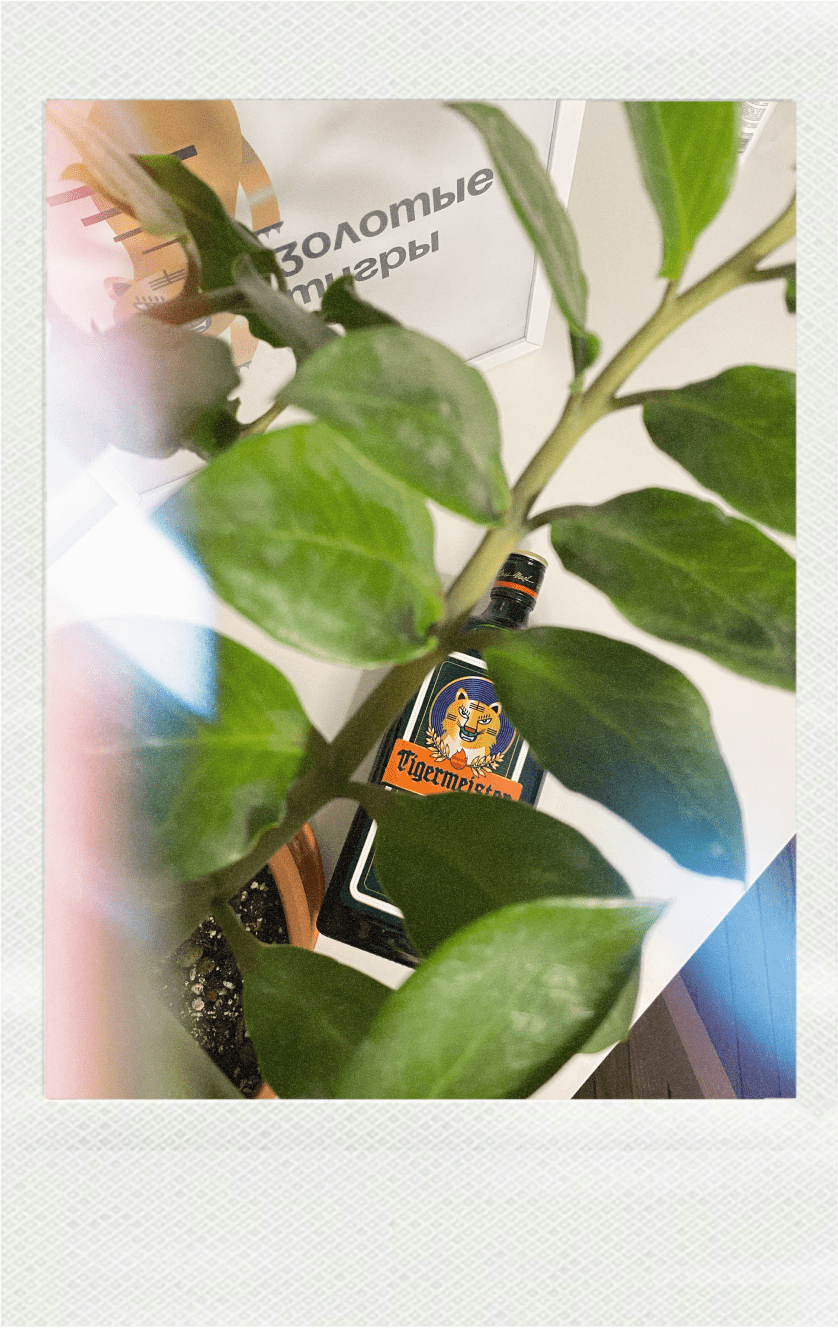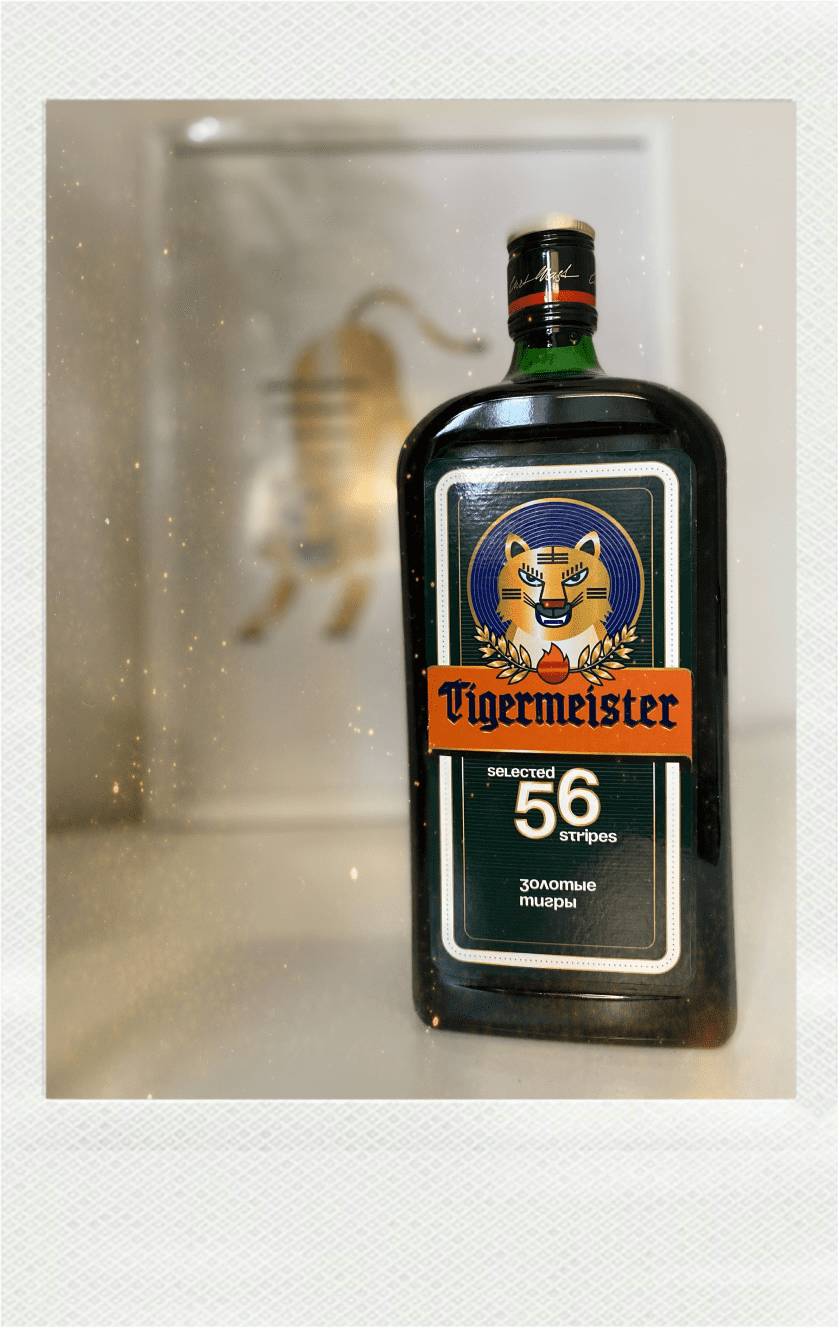 Jägermeister can not solve all problems, but it may suggest a creative solution. Legendary herbal liqueur is no longer just a festive drink for hunters, but a sponsor of music awards and parties in Moscow, as well as a trendsetter in alcohol fashion.

We used the visual elements as the basis for collaboration. The recognizable deer label with a shining cross between the horns is a reference to the legend of Saint Hubert, patron saint of the hunters. That's what we decided to use by replacing the deer with the tiger, the symbol of our creative group, and the name on Tigermeister. The content remains the same: a recipe of 56 ingredients created in the city of Wolfenbüttel, even the name of which sounds like a drink being poured in a glass.

In total, we have produced 500 bottles - so trendy-looking and rare that they became much wanted collectible items.
300 bottles
of Tigermeister were consumed on New Year's Eve
200 bottles
left for the Orthodox Christmas holidays in January.