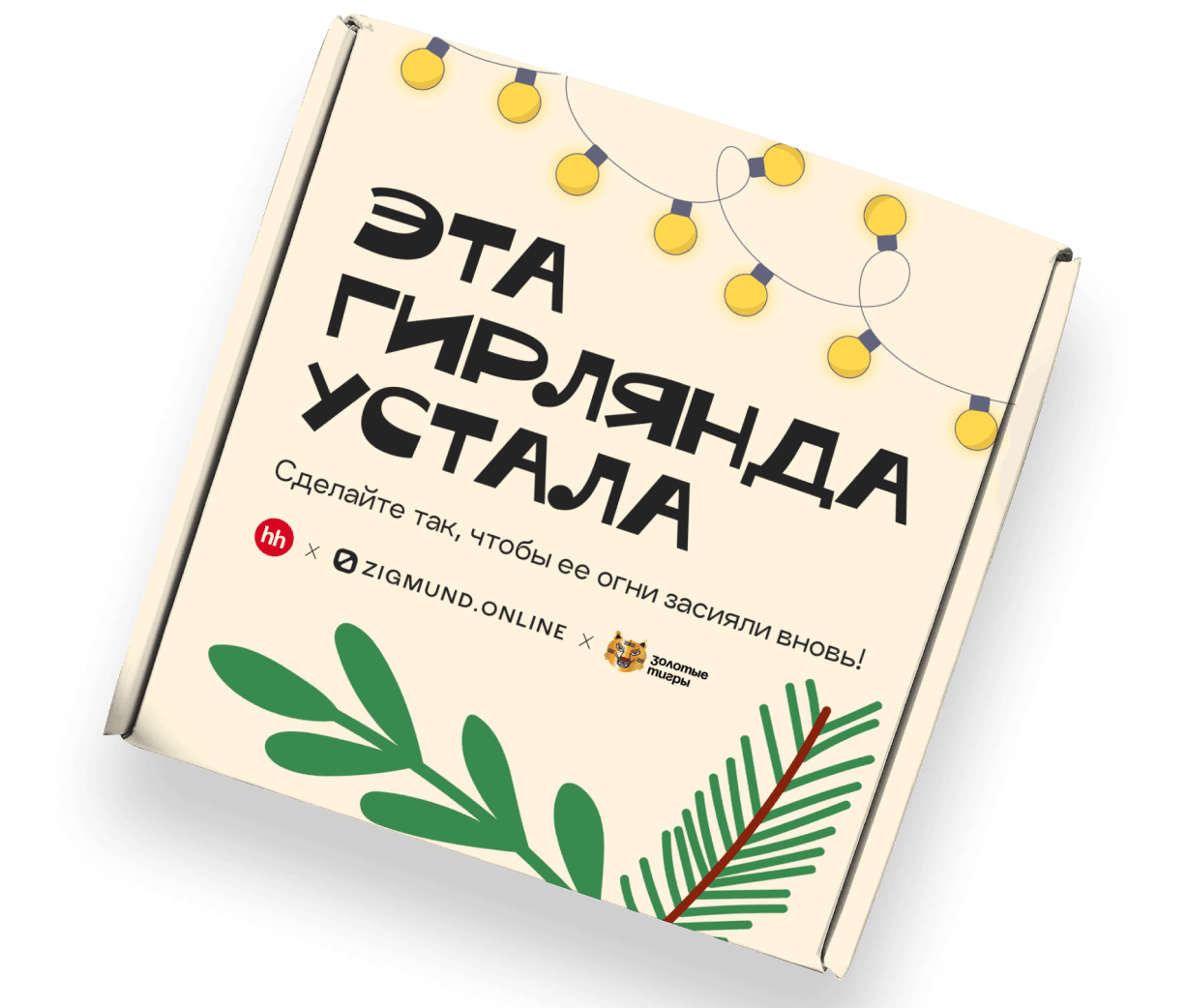 A garland with "burned-out" bulbs became a symbol of 2022. If you simply plug it in, it won't work. But the kit comes with bulbs that re-light the garland. These are "atmosphere" and "attention" — the essential ingredients that kick-start the workflow and help the team overcome challenges.

The New Year's decoration could be obtained by promising to pay more attention to your colleagues in 2023.

The project gained a response with a total reach of over 2.5 million people. Over 2.5 thousand people registered to participate in the contest. Everyone who left their New Year's promises on the landing page was given a discount on the first session with a psychologist by the project's partner Zigmund.Online, and the ten winners of the draw received "tired" garlands and certificates for online psychotherapy.